Easter is a traditionally festive and joyous time of year that brings excitement, family gatherings, and the opportunity to remind loved ones how much they are appreciated. An ideal way to show your love and care this Easter is with beautiful flowers from 416-flowers.com—offering an extensive collection of freshly grown blooms for all occasions, including seasonal flowers perfect for celebrating this wonderful holiday.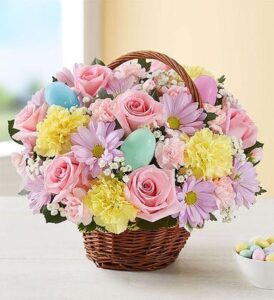 For centuries, springtime has marked the season for celebrating new life, abundance, and forgiveness; unravelling centuries-old traditions and meanings of Easter customs, showcasing how people from all over the world draw upon both religious and secular beliefs when it comes to ushering in the new season. Indeed, during this joyous occasion, many families have given blooms as gifts to signify love, renewal, and good luck, which continues today all over North America where floral customs remain strong among Easter celebrants.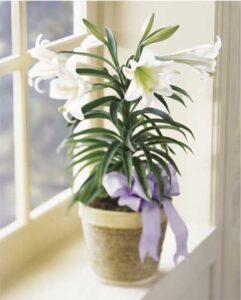 This is a time of celebration and a perfect time to enjoy nature's beauty. Each season brings with it special flowers that can brighten up the holidays and make them even more special, and at 416-flowers.com, we offer a variety of lovely blooms that are perfect for enjoying the season in style.
So Many Springtime Flowers to Choose From!
Tulips are one of the most popular choices when it comes to Easter flowers. There are many varieties of tulips available in all different colours, sizes, and shapes. Tulips symbolize new beginnings, so they make wonderful gifts for someone who is starting a new journey or embarking on an adventure. They represent happiness and love, which makes them the perfect choice for Easter celebrations. Whether you want to send something special to family or friends or decorate your own home with tulips, they will definitely add a touch of springtime charm.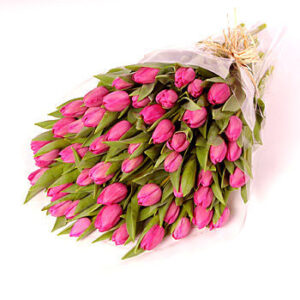 The ever-popular Easter lily is another flower that brings joy during this festive season. The trumpet-shaped white blooms symbolize purity and innocence and are traditionally seen as symbols of rebirth and renewal—ideal for bringing hope during fresh starts. They look fantastic when added to tablescapes or vases around your home. Or you could choose to give the gift of gladness with a beautiful bouquet of Easter lilies from 416-flowers.com.
Aside from these classic blooms, daffodils are also very popular in springtime celebrations. Daffodils signify rebirth and new beginnings, making them great gifts for those who may be facing changes in their lives or refreshing their goals over the holiday period. Placing vivid yellow flowers like daffodils around the house will not just add colour but promote positive energy too, helping you set your intention correctly as you greet each day anew while celebrating Easter.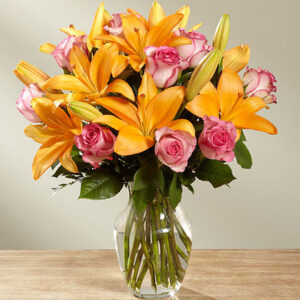 Those looking to embrace vibrant shades can get creative with an array of options available at 416-flowers.com. Anemones continue seasonal trends with their petals looking like starbursts, bringing renewed optimism wherever they're placed. Irises have intricate designs within their petals, where each colour holds symbolism associated with faithfulness, hope, courage, honour, and admiration, among others—all emotions that tie into celebrating Easter traditions.
Flowers and Flowering Plants Are Welcomed Gifts
Easter cactus is another bloom perfect for this occasion, as they typically bloom late winter into early spring, making it easy to find one in full bloom around this time. Their star-shaped, salmon-coloured petals hold reflections back towards growth since this glorious season marks beginnings once again. It's a great time to recall old memories over delicious meals prepared especially for the holiday while leaving behind thoughts from last year.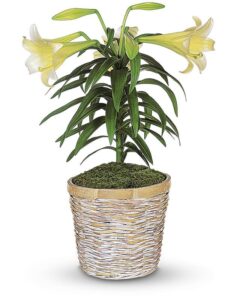 From cheery spring colours to thoughtful symbols, celebrations become even more magical when beautiful blooms join in. Show loved ones how much you care by ordering something special from 416-flowers.com this Easter season. Whether you need help finding something unique or designing custom arrangements, our friendly staff will make sure every detail turns out just right so that your celebrations have amazing floral touches to punctuate your joy.
Your 416-flowers.com representative would be happy to suggest gifts that would be welcomed during Easter for people of all ages. Call 1-888-633-9049, order on the website, or chat online. Happy Easter to one and all!