March 8th marks a special day this year—International Women's Day. On this day, we celebrate the incredible achievements of the women in our lives and recognize those who have made a positive impact on their communities and the world. We honour these inspirational women and the beauty of their collective spirit.
At 416-flowers.com, we take great pride in creating something beautiful to commemorate this special day. A bouquet filled with vibrant colours is one way to show appreciation for our amazing female role models and to express admiration for all that they've accomplished.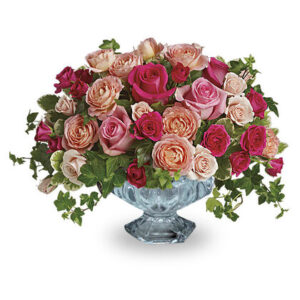 This International Women's Day, let us come together in solidarity to recognize the beauty and strength of women everywhere, no matter their race, age, or background. Let us use flowers as our symbol of unity and celebrate each other's power and potential!
The History of International Women's Day
International Women's Day is a day to celebrate and honour the brilliance of women around the world. From powerful activists to everyday heroes, this special holiday is a chance for us all to come together in gratitude for the amazing contributions of women everywhere.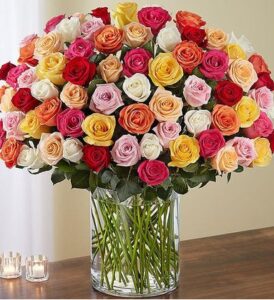 At its heart, International Women's Day (IWD) is a day to recognize and celebrate the achievements of women. This celebration dates back many decades—in fact, it was first established in 1909. Since then, it has become increasingly popular and is now celebrated around the world. And what better way to show your appreciation than with a beautiful floral gift?
Gifting flowers on IWD is a wonderful way to demonstrate your admiration for someone special in your life, whether they're a part of your family, a friend, a neighbour, or someone in your community. Such a thoughtful gift will certainly make them feel appreciated and honoured. But if you're looking for something more unique, why not surprise them with something unexpected? From bouquets to arrangements and plants to gift baskets, there are plenty of options to choose from to make their day even more special.
International Women's Day is an opportunity for us all to come together and express our appreciation for all the incredible women in our lives who have made such an impact—let's take this opportunity to show them just how much we care.
The Significance of International Women's Day
When it comes to celebrating and honouring the accomplishments of women, International Women's Day is one of the most important events on the calendar. It marks a special time to recognize and appreciate all that women have done and achieved throughout history, as well as inspire us to strive for greater progress in the future.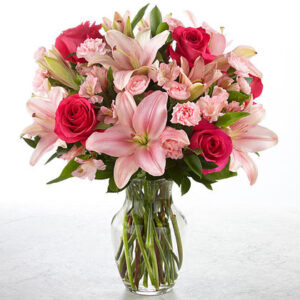 At its core, International Women's Day is about celebrating female empowerment and equality. As we take this day to commemorate the many contributions that women have made throughout history, the special day sends a message of hope that, together, we can make a difference. International Women's Day allows us an opportunity to reflect on our shared past while looking ahead with optimism towards a bright future.
Celebrating International Women's Day
It is truly a joyous occasion when we come together to celebrate International Women's Day—a day dedicated to appreciating the incredible achievements of women all around the world. At 416-flowers.com, we are proud to be part of this celebration!
We have some absolutely stunning bouquets and arrangements, perfect for thanking or expressing your admiration for the inspiring women in your life. So why not join us in celebrating International Women's Day? Showing someone you care with a beautiful gift is an amazing way to honour the women who have shaped your life, as well as those making strides in the world today.
Some popular flowers to send on this day include the following that have special significance:
Mimosa flowers are given as gifts to symbolize sensitivity, tenderness, and fragility. They are also seen as a sign of true friendship and admiration.
Pink roses are often given as symbols of love, appreciation, admiration, joy, and gratitude. They can also represent friendship, femininity, and elegance.
Spring cut flowers like tulips, daffodils, ranunculus given as gifts are signs of appreciation, love, and friendship. They show someone you are thinking of them and that you care about them. It is also a way to brighten someone's day and bring a smile to their face.
Spring bulbs like tulips, hyacinths, and daffodils are a type of gift that are planted in the springtime and typically bloom in the summer. They are a symbol of hope and new beginnings, and can be given as tokens of appreciation or friendship.
Phalaenopsis Orchids are often given as gifts because they are a symbol of love, beauty, and strength. They can also represent admiration, respect, and thoughtfulness.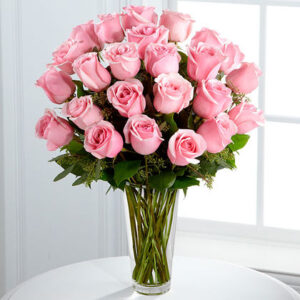 How to Show Appreciation for Women on International Women's Day
As we celebrate International Women's Day, let's take some time to reflect on the amazing contributions women have made in leadership roles around the world. From politicians to business leaders and educators, women are making a huge impact on their communities and beyond. Their courage, determination, and resilience are an inspiration to us all. Female leaders are transforming our society and driving positive change.
This International Women's Day, let's take time to appreciate the women in our lives and celebrate their successes! Flowers are a wonderful way to show your appreciation. Whether you're sending a bouquet of roses or giving a potted plant, flowers can be used to express your gratitude.
Not only can you give flowers on this special day, but there are lots of other meaningful ways to show your love and support. You could write a handwritten card sharing how much they mean to you; you could surprise them with tickets to an event they've been wanting to attend; or you could treat them to lunch. No matter what you decide to do, showing someone how much they mean is sure to put a smile on their face!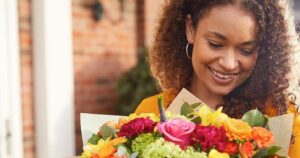 416-flowers.com Supports International Women's Day
We're all about celebrating every woman. And that's why, when International Women's Day rolls around, we're excited to honour and recognize the incredible women who are making a difference. So let's take a moment to appreciate these amazing women and continue to celebrate their achievements.
Show your support and spread the love on this special day. From simple gestures to grand ones, there are so many ways to recognize the women in your life. Give a shout-out on social media or send an encouraging text message to someone you admire, or send cards and gifts to your family and friends.
These are just some of the ways you can show your appreciation for International Women's Day. There are countless opportunities for us all to come together, celebrate, and make a difference in our communities. So take action today, reach out, and help make this day one we'll never forget!
Just as a bouquet of flowers can bring beauty and joy into a room, honouring strong and resilient women can bring hope and progress into our world. Let's come together and make this International Women's Day even more meaningful by acknowledging and supporting the powerful females among us!
CONTACT US:
Tel: 1-888-633-9049 | Order or Chat on the Website: 416-flowers-com