Valentine's Day is celebrated on February 14th every year. Traditionally, this is the day when lovers give each other gifts and profess their eternal devotion. The tradition originally began in ancient Rome as a festival to celebrate fertility. Eventually, the event evolved to honour St. Valentinus, a Christian saint.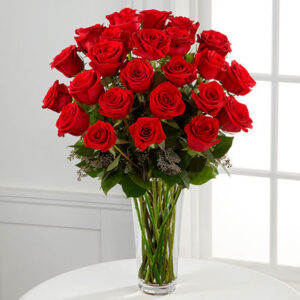 More recently, the name of the holiday has morphed into more inclusive terms like Galentine's Day for girlfriends and Palentine's Day for friends of all kinds. While the day has typically been celebrated with gift-giving from males to females, the tradition has been transformed to include relationships of all kinds. It is a day celebrated by people all over the world as a way to express gratitude.
What is the best gift for Valentine's Day?
For example, spouses of every description may give Valentine's Day gifts to each other, and parents and children may also exchange gifts to celebrate. Unattached friends also celebrate together to mark the day.
As for the gifts themselves, chocolates, flowers, jewellery, and greeting cards are the most common ones chosen. That being said, it's time to think outside the chocolate box! Any gift and any type of relationship are appropriate for celebrating.
While a romantic gift could certainly involve a bouquet of flowers, a gift presented in friendship may consist of long-lasting plants that represent the enduring nature of friendship. Children and teens would appreciate baskets full of toys and/or treats, and a gourmet gift would be appropriate for the person who loves to entertain.
This is a great time to show your child's teacher that they are appreciated as well. Plus, you may choose to celebrate with coworkers who share your sentiments. A basket of goodies is always welcome.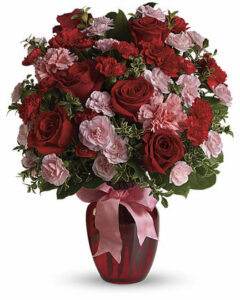 No matter how you choose to spend Valentine's Day, the key is to make sure that your special people feel appreciated. Expressing your gratitude and affection will certainly be remembered long after the holiday has passed.
416-Flowers is a trusted online flower delivery service in Toronto and the GTA
You will be glad to know that 416-Flowers offers the perfect gift to suit every taste and budget. Give us a call, and we'll be happy to suggest just the right gifts to celebrate the occasion for everyone on your list.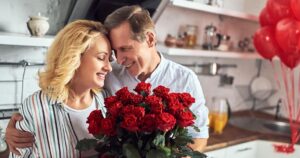 You can choose from a wide selection of Valentine's Day gifts, from traditional bouquets to unique and creative arrangements. We also have a great selection of chocolates, teddy bears, and other treats that are sure to make your special someone's day.
While same-day delivery is an option, ordering ahead of time gives you time to find the perfect gift and an opportunity to plan every detail of your celebration. Let's celebrate love and friendship with gifts from 416-Flowers.