The summer has a reputation for having the most beautiful flowers, but the fall may have the most breathtaking blooms of all. Fall flowers are bold, bright and command attention.
Florists often consider them to be spectacles of beauty; everyone wants to enjoy flowers in the fall! And now, with the best flower delivery in the area, you can get them delivered to your doorstep! If you order fall flowers online, you'll be surprised to see how florists around the city have decorated their online nurseries. While this is great news, you may still be stumped about which flowers to order. Sunflowers, celosis, chrysanthemums, marigolds, flowering kale, gerbera daisies and lilies are beautiful fall floral choices. Even though they're not traditionally fall flowers, several flower shops receive shipments of many varieties of tulips and hyacinths that work very well with more traditional fall floral choices. Selecting from so many beautiful options is not easy, so let's focus on some popular fall flowers to make choosing the right options a little easier for you.
Sunflowers
If you want to make someone smile, send them sunflowers! These bright, cheerful flowers are available in orange, red or yellow; they're perfect to brighten someone's day, or to make the focal part of your arrangement. While there are numerous varieties available, sunflowers commonly bloom during the summer and part of the fall. They're harder to find in the winter, so this is a great time to order them!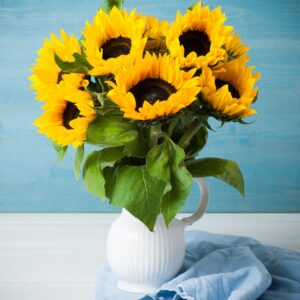 Gerbera Daisy
The gerbera daisy is a popular flower that commands attention. It can stand alone or complement other flowers in an arrangement. Some varieties of gerberas that are popular in the fall are:
The Serena gerbera, this flower is shaded in a dark pink with a dark centre
The Calypso gerbera is a stunning choice for fall with hues of orange
The yellow river gerbera has a bright, vibrant look that shines as brightly as its name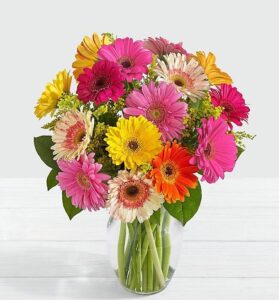 Celosia
A celosia is often considered one of the most durable fall flowers. It comes in several colours, and is a lovely way to make a garden or bouquet more vibrant. Celosias come in the following colours:
Warm orange
Burgundy
Purple
Bright yellow
Red
Celosias tend to look a bit like a flame, and they can give your garden vertical impact that is often hard to find. Their height and shape also makes them the perfect choice for fall flower bouquets!
Flowering Kale
Some people also call this flower a cabbage because it looks a lot like one. It is the heartiest, most durable flower you can get in fall because it can stand up to frost and snow. Choosing a flowering kale is a great investment because it will last through the fall and into the winter!
Lily
Lilies come in many different varieties and colours. They're a versatile choice for a stunning fall bouquet or arrangement. A classic choice is the asiatic lily (a gorgeous white flower that blooms in the fall), but there are many other colours and types of lilies available, too. If you're trying to add some elegance to an arrangement, lilies are an excellent choice.
Since you can now order fall flowers online easily, you don't have to go searching for the perfect asters around the city. Just place your order, online or by phone, and the best flower delivery service in the area will make your fall floral wishes come true!