For as long as we can remember, humans have given each other flowers to express their feelings. Flowers are a relatively inexpensive way to express our feelings on different occasions, and that's one of the reasons why this tradition has continued for a long time.
People love giving flowers as a gift because they are relevant for any occasion. It doesn't matter if it's Mother's Day or your son's wedding anniversary, flowers are always an excellent choice because they convey your love and admiration for a person. Many people may not know this, but how the flowers are arranged and chosen make a big impact.
Most people pick out flowers for their loved ones by looking at the colors they see. While that may be an effective strategy, it's not the reason why the tradition has continued. Aspiring florists know that different colours and flowers are more appropriate for different occasions.
Wedding Flowers
Florists at 416-Flowers know that a wedding is one of the most important days of a person's life. Regardless of your personal wedding style, the flower arrangements on your special day make the decorations look even more impressive.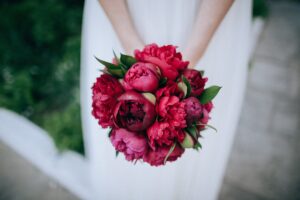 The bouquets and colours you choose are a critical element of the whole process. Even though trends can change every year, the usual choices in bouquets do not vary a great deal. Some couples tend to match their flower arrangements with the colours of the wedding venue, while others match floral arrangements to the wedding attire.
Red roses symbolize passionate love and peonies that signify a happy wedding have always been popular choices for wedding bouquets. If you wish to customize your bouquet according to other famous floral choices and their meanings, here are some of the flowers that can help make your wedding day special:
Amaryllis – determination and romance
Gardenias – fun and enjoyment
Baby's breath – festivity
Calla lillies – elegance and grandeur
Valentine's Day
Worldwide, Valentine's Day is known as an opportunity to celebrate feelings of love and admiration. This is also one of the busiest days for buying flowers, and some people get creative with their choices. Red roses are extremely popular, but there are many choices your loved one is sure to enjoy. Since going to a florist in person might not be safe on a day as busy, there's no need to go to a store to order flowers.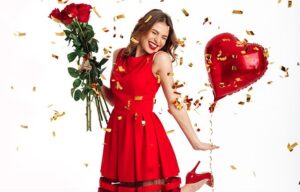 416-Flowers operates online, and you can get your flowers delivered to you on the same day you order them! It doesn't matter if you live in Alberta or Saskatchewan, if you need flowers, we'll be there to brighten your day!
Flowers for Christmas
A plant or a beautiful floral arrangement can be the perfect gift you can give to a person on an occasion. Poinsettias are often the most common choice for Christmas since they're available in several colours like green, yellow, red, or white. Some other beautiful floral options for Christmas include:
Holly
Winter jasmine
Narcissus
Christmas rose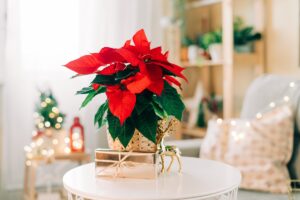 If you want to surprise your loved ones with flowers while social distancing, 416-Flowers has everything you need to make sure the people you care for know they're in your thoughts!