Searching for Holiday Corporate Gift Ideas?
When it comes to expressing appreciation and maintaining strong relationships with employees, suppliers, customers, and business partners, corporate gift baskets are an excellent choice. These carefully curated baskets offer a wide range of options that cater to various tastes and preferences, making them the perfect gift for any occasion.
Corporate gift baskets not only show your employees and partners that you value their contributions, but they also help foster stronger business partnerships and maintain a positive company image. Whether you are looking to celebrate a successful year, show gratitude during the holiday season, or simply want to strengthen your business relationships, gift baskets offer a thoughtful and versatile option.
With the holiday season fast approaching, now is the perfect time to start searching for the ideal corporate gift basket. There are numerous options available that can be customized to suit the preferences of your employees, suppliers, customers, and business partners. From gourmet food collections to spa and wellness sets, these baskets are sure to leave a lasting impression and show your appreciation for their continued support.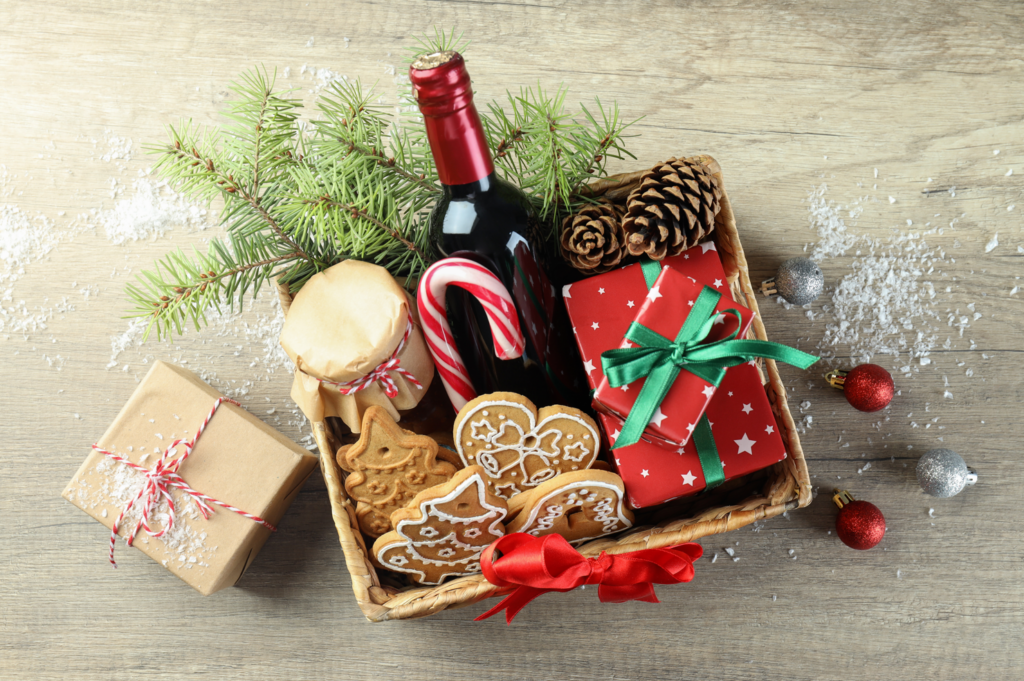 Why is Corporate Gifting Important?
Corporate gifting is important for building and maintaining strong relationships. It is a practice that not only shows appreciation but also helps to humanize a business and foster a positive company image.
When businesses engage in corporate gifting, they demonstrate that they value the contributions and efforts of their employees. This helps to boost morale and create a sense of loyalty among the workforce. Employees who feel appreciated are more likely to be motivated and committed to their work, resulting in increased productivity and overall business success.
Similarly, sending client gifts to suppliers, customers, and business partners can have significant benefits. It shows that a business values these relationships and wants to maintain them over the long term. By providing thoughtful gifts, businesses can strengthen these relationships and pave the way for potential future collaborations. It can also lead to increased business and referrals, as satisfied partners are more likely to recommend a business to others.
Corporate holiday gifts hold even more significance. They are an opportunity to show gratitude and appreciation during a festive time of the year. This can have a positive impact on the perception of a business partner, reinforcing the idea that the relationship is valued and nurtured. It helps to create a warm and positive association with the business, which can be crucial in maintaining long-term partnerships.
10 Corporate Gift Baskets to Send on the Holidays
Looking to send corporate gift baskets for the holidays? Look no further! We have a wide range of exciting gift options that are perfect for your clients and colleagues that are sure to impress and show your appreciation. From gourmet treats to relaxation essentials, there's something for everyone on your list.
1. Gourmet Indulgence Gift Basket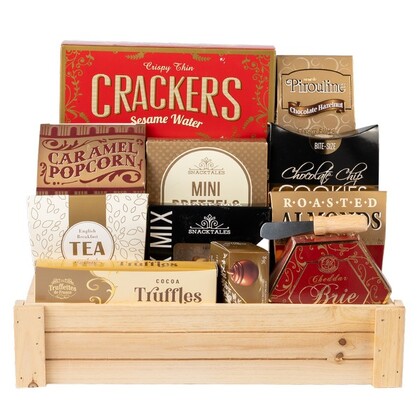 Treat your recipients to a feast for the senses with this luxurious gift basket. Filled with an assortment of gourmet snacks, cheeses, and decadent chocolates, it's the ultimate indulgence.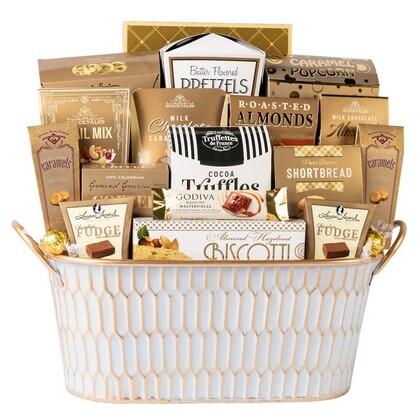 For those with a sweet tooth, the Neat Treat Gift basket is an excellent choice. It features an array of delicious chocolates, candies, and other indulgent treats that are sure to bring joy during the holiday season.
Spread holiday cheer with the Merry Christmas Basket. Filled with delicious goodies, this basket is a beautiful and festive gift that is perfect for business partners and loyal customers.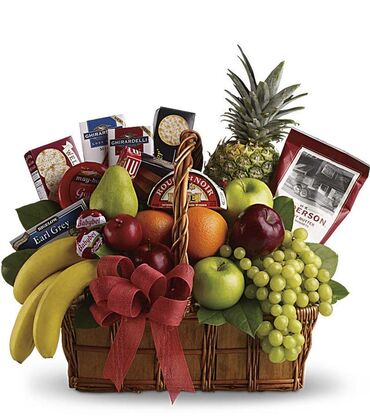 The Bon Vivant Gourmet Basket is a perfect blend of savory and sweet delights. This gift basket includes gourmet cheeses, crackers, chocolates, and other gourmet goodies, making it an ideal choice for any corporate gifting occasion.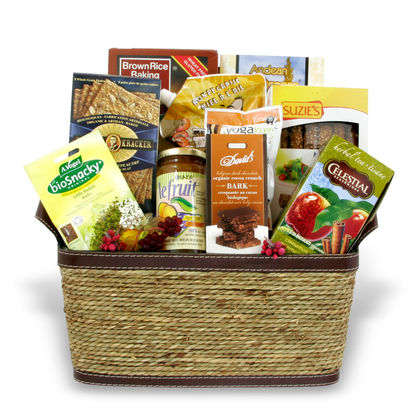 For health-conscious recipients, consider the Organic Food Baskets Idea. This basket is filled with organic snacks, teas, and other delicious goodies that are perfect for employees and customers who appreciate sustainable and healthy options.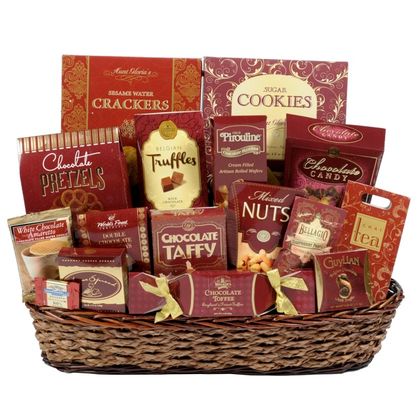 Send warm wishes with The Sweetest Gift basket, filled with a variety of delectable chocolates, cookies, and candies. It's a delightful choice to thank employees and loyal customers for their ongoing support.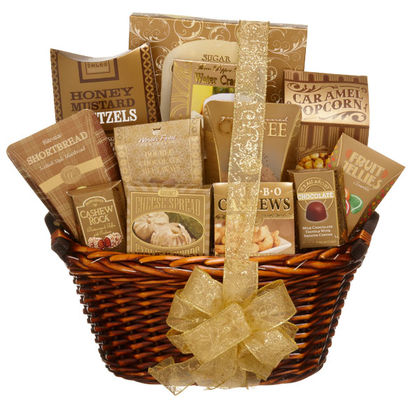 Make a lasting impression with the opulent Golden Gift Basket. This lavish basket features an assortment of gourmet treats, including chocolates, nuts, and cookies, elegantly presented in a gold-themed package.
8. Fruits and Sweets Christmas Basket
This basket brings together the freshness of seasonal fruits with the sweetness of gourmet chocolates, offering a balanced mix of healthy and indulgent treats.
9. Chocolate Snack and Relaxing Spa Gift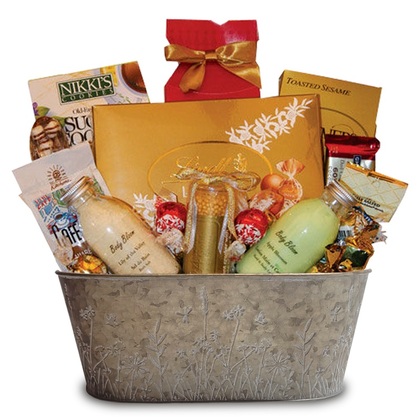 Indulge recipients in a little self-care with the Chocolate Snack and Relaxing Spa Gift basket. This thoughtful gift includes a selection of chocolates, snacks, and soothing spa items, making it the perfect choice for hardworking employees and business partners.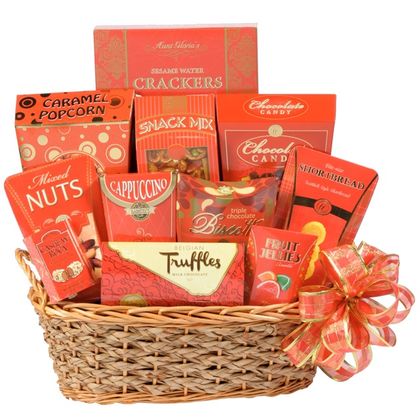 The Corporate Christmas Gift basket is filled with an assortment of holiday-themed treats, including chocolates, cookies, and other festive delights. This gift is the perfect way to spread holiday cheer to all stakeholders involved in your business operations.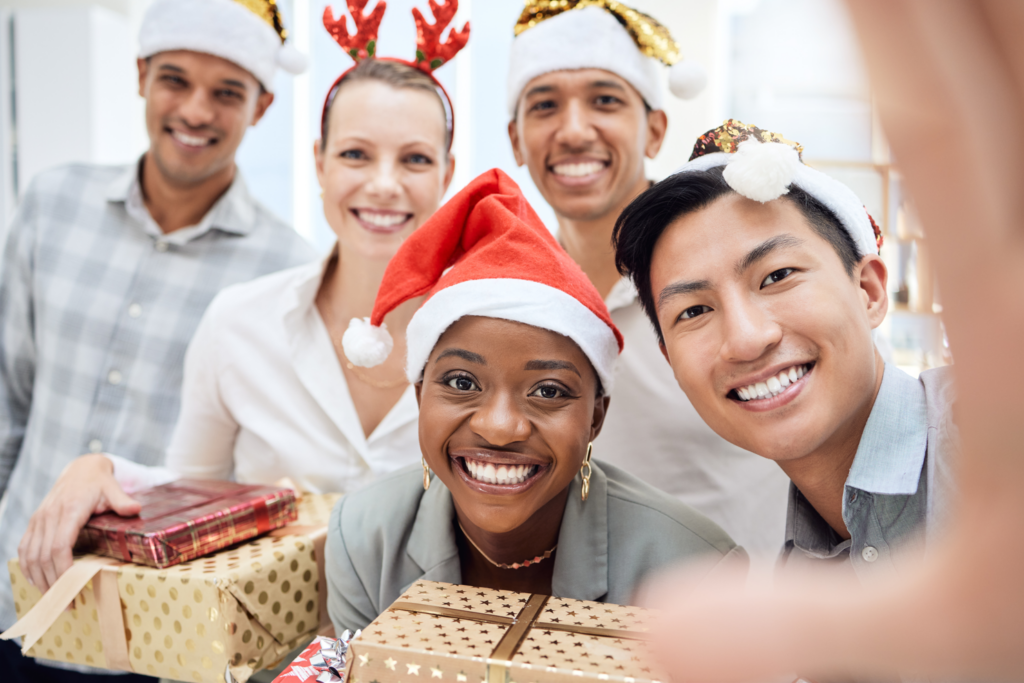 These gift baskets offer a wide range of options to suit varying tastes and preferences. Whether you're looking to impress with gourmet treats or promote relaxation and well-being, these gift baskets are the perfect way to show your appreciation during the holiday season. Order today and make a lasting impression on your valued employees, suppliers, customers, and business partners.