Every year on the second Sunday in May, families across the world come together to honour and appreciate mothers for all that they do. This year, Mother's Day falls on Sunday, May 14.
As we look forward to this year's celebration, let's reflect on why it's so important to show our moms just how much we care. Whether she is your mother, grandmother, aunt, mother-in-law, sister, sister-in-law, friend, teacher, or neighbour, all mothers enjoy receiving thoughtful gifts.
A day dedicated solely to mothers—what could be more delightful?
From heartfelt gifts and kind words of thanks to simple acts of kindness, there are many ways to make a mom feel special on her day. Letting a mother know how much she means to you can be as easy as making her breakfast in bed or giving her a bouquet of flowers.
With so many thoughtful options available, it's easy to create an unforgettable Mother's Day experience!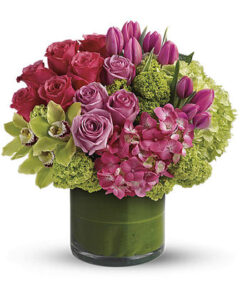 Express Your Gratitude With a Floral Gesture
On this Mother's Day, express your appreciation with a floral gesture. Flowers are the perfect way to honour and show your love for a mom, grandmother, or any other special mother figure in your life. Not only are they an aesthetically pleasing gift that will instantly brighten up any room, but they also provide a heartfelt reminder of how much you care.
To make it even more meaningful, consider pairing the flowers with a thoughtful gift basket full of her favourite treats. Whether it's a box of chocolates, a cozy blanket, or a handmade card, choosing something extra to go along with the flowers will let her know just how much you appreciate all she does for you.
This is sure to be a gift that she won't soon forget!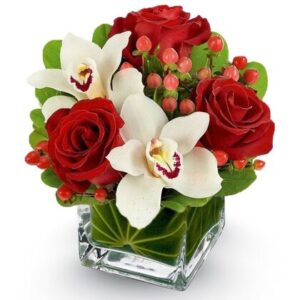 Send a Message of Love With a Bouquet
A bouquet of flowers is the ultimate expression of love and affection on Mother's Day. It is a symbol that has long been associated with the celebration of mothers and motherhood, making it an ideal gift to show your appreciation for everything she does.
Sending her a bouquet radiates joy from its vibrant colours, fragrant aromas, and delicate petals—a reminder of just how much you care about her. By sending a bouquet, you're showing her that she is never forgotten and always appreciated. What better way to honour her on this special day than with a carefully curated collection of blooms?
Whether it's roses, daisies, or lilies, each flower in the bouquet carries its own meaning—a reminder of your love and admiration for all she does. A Mother's Day bouquet can be sent to her home as an ever-present symbol of your love and affection.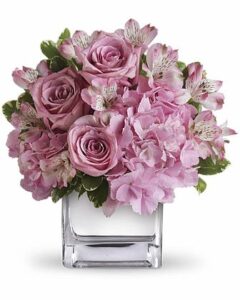 Make Her Feel Special With a Thoughtful Gift
It's a special day that celebrates all mothers. This Mother's Day, make sure you express your appreciation for all the love and support she has provided throughout the years with a thoughtful gift. Choose something that shows her how much you care about her; perhaps an item handmade with love or a meaningful memento.
You could also consider items that show your appreciation of her interests, such as books or artwork featuring her favorite topics. Even better, surprise her with an experience day—this might involve pampering sessions at a spa or tickets for a concert.
Whatever you choose to do for your special mother on this day, make sure it's heartfelt and personal to let her know just how much you appreciate everything she does.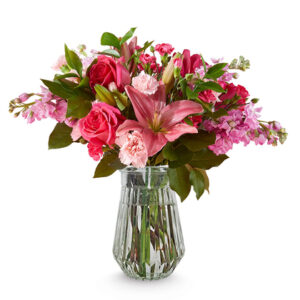 Brighten Her Day With a Beautiful Arrangement
When it comes to expressing love, there's nothing quite like a beautiful bouquet of flowers. The power of a gesture as simple as a blooming arrangement of her favorite petals can be an instant mood-booster, reminding her that she is loved and appreciated.
A stunning arrangement delivered right to her door will spark joy and appreciation within her heart, connecting the present moment to all the memories and moments that have shaped who she is today. Show a special mother how much you care this year and give her a gift that will last: a beautiful bouquet that celebrates motherhood!
Surprise Her With a Unique Present
A beautiful flower arrangement is a classic way to make your mother feel special on her day, but why not get creative and give her something unique and unexpected? From personalized items such as jewelry, to experience gifts like tickets to a show or spa day, there are plenty of ways to surprise mom with something special that she won't forget.
Think about your mother's hobbies, interests, and passions. Whether it's a subscription box full of her favourite beauty products or handmade pottery featuring her favourite animal, finding the perfect gift that speaks to mom's individual tastes will show how much you appreciate who she is. Be it flowers, plants, or gift baskets, you'll surely find the perfect present for the one-of-a-kind woman in your life.
416-flowers.com Loves Mothers!
As Mother's Day approaches, it's time to start thinking of ways to honour the special mothers in our lives. There's no better way to show your appreciation than with a thoughtful gift or bouquet. A simple but meaningful gesture like this is sure to make her feel loved and appreciated. Plus, when you take the time to find something unique and unexpected, she'll feel truly special.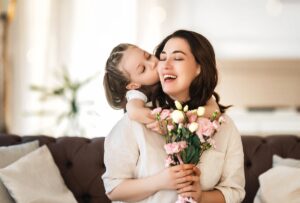 So this Mother's Day, let the mothers in your life know how much you care with a beautiful floral arrangement or heartfelt present. It'll be a reminder of your love that she can carry with her throughout the year. This life-affirming act of kindness is a way of saying "thank you" to all the mothers out there. Join us in recognizing and honouring the important roles they play in our lives.
Say Happy Mother's Day to a special mother in your life with beautiful flowers from 416-flowers.com!