Everyone loves flowers. They're an expression of how you feel and can cheer you and your loved ones up on all occasions. Having the recipient's favorite flowers delivered most professionally and affordably is one of life's remaining luxuries. In Toronto, 416-flowers.com is the most trusted flower delivery service that can satisfy every botanical need.
Want to know what sets us apart from the rest for flower delivery Toronto? Read ahead to know more about our services.
We deliver the best flowers
Yes, that's right! You can expect fresh flowers that are hand-picked and delivered with care. We have all the latest equipment needed to maintain our flowers as fresh and vibrant as the day they arrived.
We provide a wide range of flowers and plants
Be it roses, sunflowers, chrysanthemums, or even lilies, all can be found at our shop. If you are looking for flowers that are unique and different, then we can help to provide those as well. Your satisfaction is our priority.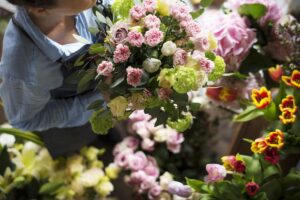 We offer different variation of each bouquet and arrangement
That's not all, you can have a bouquet in different size and arrangement made according to your liking. Add a mix of different flowers or keep it simple with a classic rose bouquet. We will cater to your exact preferences. Our team will have it delivered to the requested location promptly! Finding a fast flower delivery service in Toronto cannot be any easier than this!
416-flowers.com has been delivering flowers in Toronto for years. We have an efficient delivery system that can deliver to any location in the GTA. Be it an urgent delivery or a scheduled one, both are catered to from our flower shop. And, we do it all at an affordable and competitive price.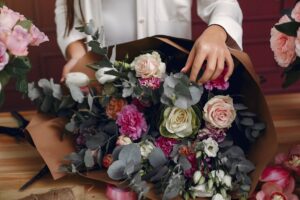 Place your order
So, what are you waiting for? Let's get going and fulfill your order right away. Our Toronto flower delivery service is unlike others. Trust us, once you avail yourself of our services, you will be sending fresh flowers to your loved ones often. That's how simple, affordable, and professional our services are. It can all be done with a click of a few buttons from the comfort of your home. Head on over to our website and place an order right away. 416-flowers.com will never let you down, we guarantee it.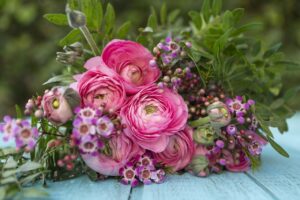 If you have questions, need more information, or wish to discuss a custom order, just call us in Toronto at 416-356-9377 or a long-distance at 888-633-9049. Alternatively, feel free to visit our website 416-FLOWERS.COM to see our vast display of flowers and plants. While there, you can text message for more info as well. Keep in mind also that subscribing to our newsletter via the website will let you be the first to know about new designs and exclusive offers. As a bonus, new customers get 10% off of their first order!