Rosh Hashanah, the Jewish New Year, is a time of reflection, renewal, and celebration. It's a time to gather with loved ones, offer prayers, and share festive meals. Flowers play an essential role in these celebrations, symbolizing beauty, renewal, and the hope for a sweet year ahead. This year, Rosh Hashanah falls between September 15 and September 17. In this blog post, we'll explore the traditions and customs of Rosh Hashanah and recommend three stunning floral arrangements from 416-Flowers to help you celebrate this meaningful occasion.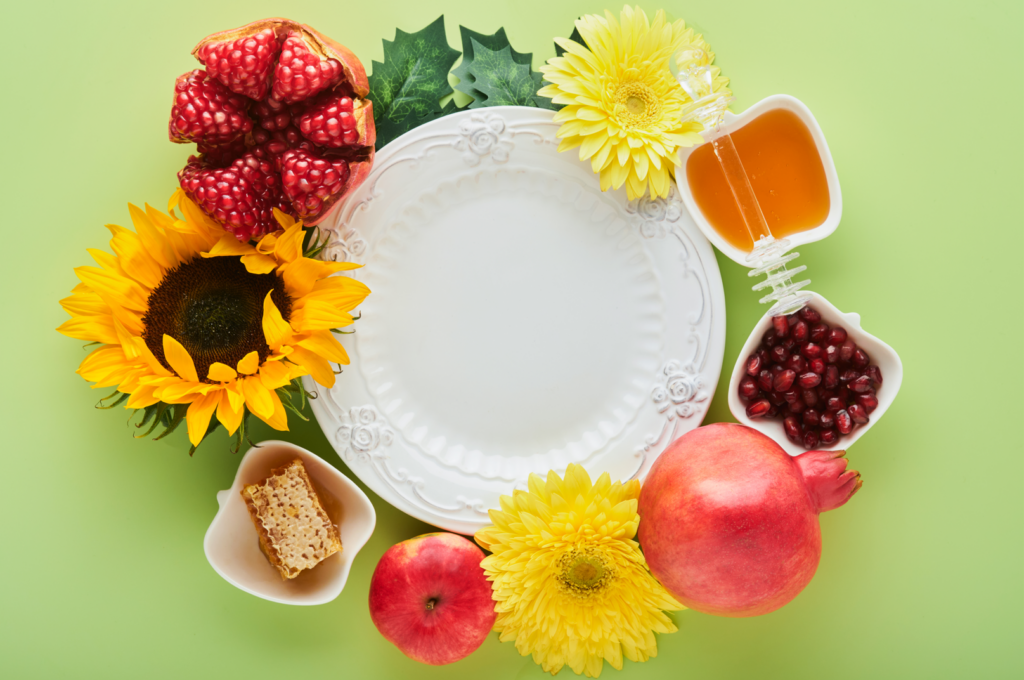 Rosh Hashanah Traditions
Lighting Candles: Rosh Hashanah begins at sundown with the lighting of candles. This is a beautiful time to set the tone for the holiday, and it's the perfect moment to introduce fresh flowers into your celebration.
Prayers and Blessings: Rosh Hashanah is marked by a series of prayers and blessings, many of which take place in the synagogue. However, you can also incorporate floral arrangements into your home for a touch of natural beauty during these spiritual moments.
Festive Meals: Traditional Rosh Hashanah meals feature symbolic foods such as apples and honey, pomegranates, and challah bread. Flowers can grace your dining table, enhancing the ambiance and creating a warm, inviting atmosphere.
Recommended Floral Arrangements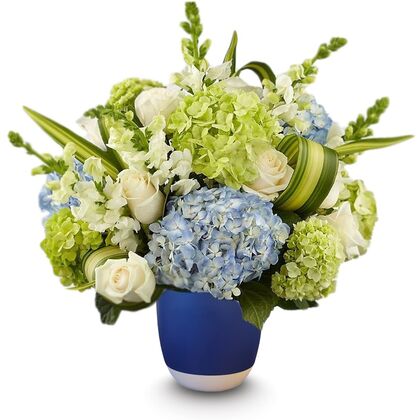 The FTD Superior Sights Luxury Bouquet – Blue & White
This luxurious bouquet features a stunning combination of blue and white flowers, symbolizing peace and purity. It's a perfect choice to bring elegance and sophistication to your Rosh Hashanah celebration. The white lilies and blue delphiniums in this arrangement will add a touch of grace to your holiday table.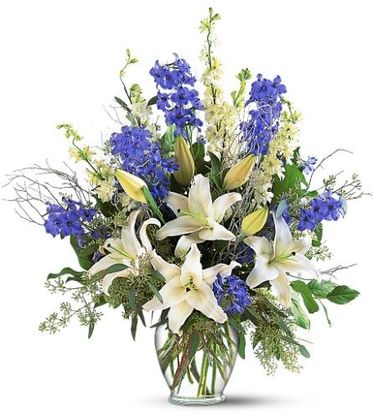 Simple yet striking, this blue and white arrangement captures the essence of Rosh Hashanah's color theme. It's a versatile choice that can be placed in various parts of your home, such as the entryway or the dining table, to create a serene atmosphere for your holiday celebrations.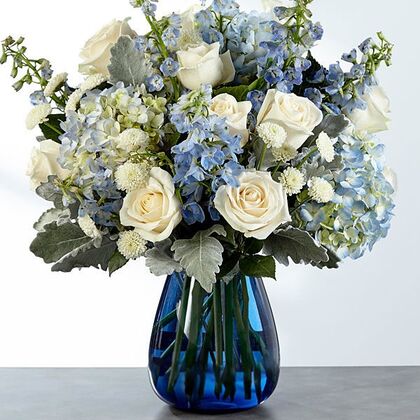 The FTD Faithful Guardian Bouquet – Blue & White
This bouquet is a beautiful representation of faith and hope, making it a meaningful addition to your Rosh Hashanah festivities. With its white roses and blue hydrangeas, it exudes elegance and tranquility, perfectly aligning with the spirit of the holiday.
In conclusion, Rosh Hashanah is a time for introspection and hope for a sweet and prosperous new year. Incorporating fresh flowers into your celebrations not only enhances the visual appeal but also adds a touch of nature's beauty to your home. Our recommended floral arrangements are designed to complement the traditions and symbolism of Rosh Hashanah, making your celebrations even more special and memorable.
At 416-Flowers, we're committed to helping you make your Rosh Hashanah celebration unforgettable. Explore our wide range of floral arrangements and choose the one that resonates with you and your family as you usher in the Jewish New Year with warmth and beauty. Wishing you a Shanah Tovah Umetukah—a good and sweet year ahead!