FLOWER GIFTS FOR YOUR LOVED ONES!
Can't visit your loved ones this holiday season? Do not fret. We can help you send the perfect gift to them from the comfort of your home. Flower delivery in Toronto and the GTA has never been easier, with our expert florists having your back.
All you have to do is browse all the arrangement categories and find the perfect one for your loved ones whom you can't visit this Christmas. Add a personal note to your order and give them a smile.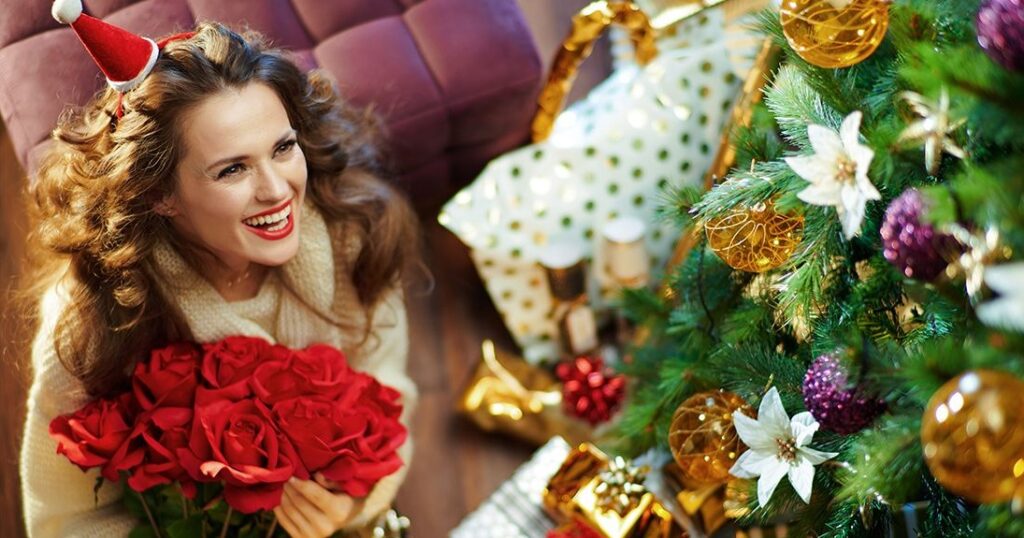 Visit 416-flowers.com to order your special gift for the loved ones you cannot visit this holiday season.
SHOP HOLIDAY GIFTS BY FLOWER TYPES
Did you know that each flower holds a different and profound meaning? The language of flowers runs deeper than just colours. For instance, carnations are the official flower for Mother's Day festivities, geraniums are a perfect gift for friends, and lilies are ideal for celebrating pure bonds. Similarly, roses symbolize love and affection, while violets represent innocence. So, if you cannot visit your loved ones in Canada or if you are travelling outside of Toronto, you can celebrate the holiday season with your loved ones, by sending a lovely bouquet to convey your love to them.
SPECIAL HOLIDAY FLOWERS ARE AVAILABLE
Flowers are undoubtedly the best representation of love and affection among all individuals. No matter where you are, you can reach out to your loved ones and send your thoughts via the best flower delivery in Toronto. 416-flowers.com helps bridge the gap between overseas individuals who want to connect with their families in the best way possible. So, is it time to order your next bouquet yet?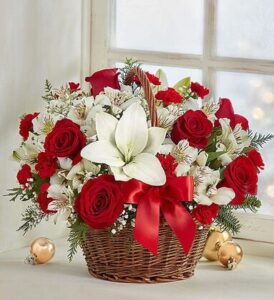 CLIENT TESTIMONIALS
"I'm an overseas student in Germany, missing my family this holiday season. Unfortunately, I couldn't make it back due to a few academic emergencies, but I wanted to send my warm regards to them. 416-flowers.com helped me do that by promptly delivering a lovely bouquet to my mom back in Toronto. She loved it! It's safe to say that I am very impressed by their services."
"416-flowers.com has been my go-to flower shop for the longest time. They are very quick with their deliveries, and their flowers are always fresh. For example, I recently ordered sunflowers for my sisters, and they loved them."
ORDER ONLINE – FLOWER DELIVERY IN TORONTO
We have made ordering flowers easier than ever before. With 416-flowers.com, you can now order a wide range of stunning flower bouquets, gift baskets, and more from the comfort of your home. Pick your favourites from our extensive range of bouquets and gift baskets, and surprise your loved ones this holiday season. So what if you cannot make it home for Christmas? Send your love to them via 416-flowers.com.
We also offer same-day delivery (before 2 p.m.) to all of our clients. Therefore, our overseas clients do not have to worry about their flower deliveries, as we will take care of everything. Put your trust in 416-flowers.com and leave the rest to us.
Head to 416-flowers.com and order a beautiful gift for your family and send your best wishes.