Flowers are one of the most popular gifts around the world. They are given for birthdays, anniversaries, graduations, Valentine's Day, Mother's Day, Father's Day and many other occasions. Flowers are beautiful, smell good, and can put a smile on a person's face. Each flower has meaning, and traditions associated with it. The colours of the flowers act as a secret language. Therefore, there is a meaning behind giving a particular colour of the flower on a particular occasion. Keep reading to find out what popular colours of flowers mean and symbolize.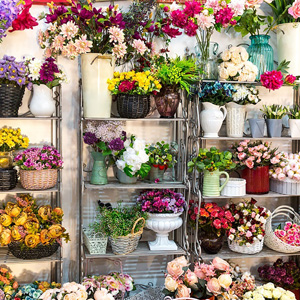 Blue
Blue flowers are known to represent tranquility, and they are given to relax the worries of the receiver. Blue symbolizes serenity, peace, and openness. Fresh flower bouquets with blue flowers offer an antidote for anxiousness.
Pink
Pink flowers symbolize happiness, grace, and gentleness. Regardless of the type of flower, they look delicate and beautiful in the garden or in a flower arrangement. They convey innocence and youth.
Purple
Purple is the color of royalty. Purple flowers convey the message of pride, success, and dignity. Whether they are given alone or with different coloured flowers, they always stand out and provide a pop of colour to any flower arrangement. The colour adds contrast and depth. Sometimes these flowers are also given as a sign of admiration and to celebrate an accomplishment.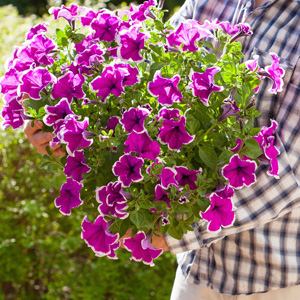 Red
Red flowers symbolize love and passion. The colour red has been touted as fiery with intense energy. Red flowers convey the message of passion, desire and strength. When given to a person, it tells them they are beautiful and desired. There is a reason why red flowers are so popular on Valentine's Day.
White
White flowers evoke simplicity, humility, reverence and innocence. Regardless of the shape and size, a white flower makes petals look luxurious and elegant. They add pure beauty to a bouquet filled with mixed flowers. White roses are popular because they look divine and represent elegance and modesty.
Yellow
Yellow flowers are known to bring a smile to a person's face. The warmth of the bright yellow daffodils is undoubtedly hard to resist. They symbolize friendship, joy and light-heartedness. They are given to a person to convey the message of new beginnings and happiness.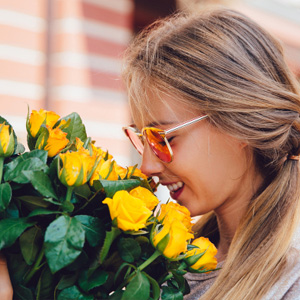 Lavender
Lavender is the colour of youth and femininity. Lavender flowers symbolize grace, elegance and refinement. This colour is considered the most precious and delicate when it comes to flowers. Lavender flowers add colour to any bouquet or flower arrangement. They are, without a doubt, one of the most sought-after flower colours.
If you're searching for beautiful and colourful blooms, then search for your local flower delivery in Toronto to send them to someone to convey the feelings you have with flowers in colours that convey your thoughts and feelings.